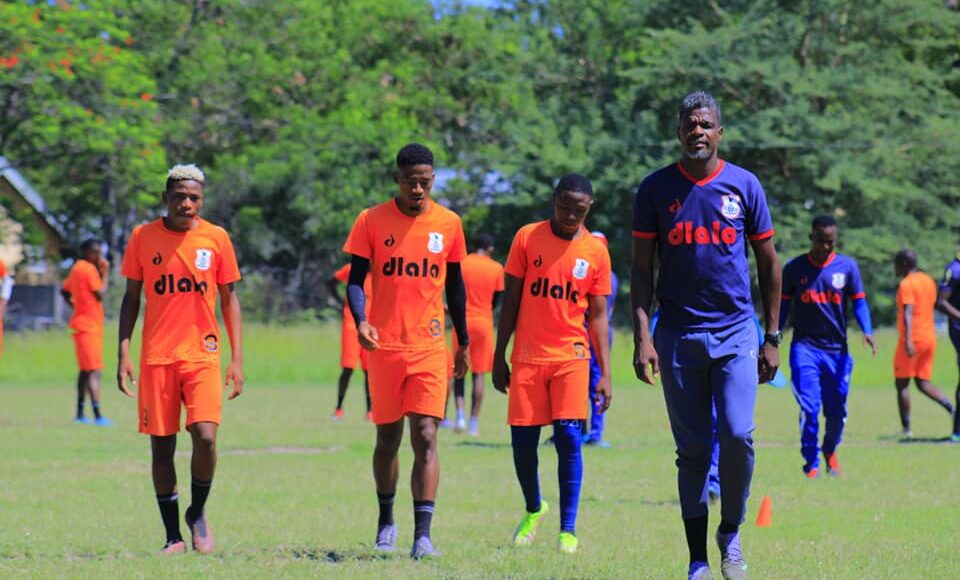 First round impressive for the Flam Boys
Date: 17 December 2021
Sua Flamingoes FC, kicked off the first round of the Premier League in style winning 9 games, drawing 3 and only loosing 3 times collecting 30points that places them third on the log.
Although Bafana Ba Letswai as there are commonly known, started with a one nil loss to Gaborone United they bounced back with a one nil over Security Systems in a game where super sub Tshephang Molefe came from the bench to score the only goal of the game.
The Flam Boys have only lost to BDF X1(3-2), Orapa United (3-2) and Gaborone United (1-0)
The Flam Boys have tormented their opponents and their biggest win was a four-nil thrashing of Lobatse based, Extension Gunners in a game that was played at Lobatse Stadium. Captain Tendai Nyumasi has been on great form as he is our top goal scorer with seven goals followed by Mcebisi Moyo who has six goals to his name.
22-year-old goalkeeper, Kenneth Mmoko has also had a first round to remember, having started the season as a reserved keeper the Maun born shot stopper shocked many with his acrobatic reflex saves and has kept 9 clean sheets and only conceded 6 times in 11 matches, he played. Central defender, Botsile Morotsi has played all 15 games unsubstituted while Mcebisi Moyo also played all the games although he was substituted twice. Bafana Ba Letswai will resume their second-round schedule away to Gilport Lions early in February at Lobatse Sports Complex. #bafanabaletswai